Dividend Income Update December 2019: $6,009.19
Welcome to the MoneyByRamey.com Dividend Income Update for December 2019.
With the Pfizer ($PFE) dividend increase from $0.36 to $0.38, the MoneyByRamey.com Dividend Portfolio crosses another milestone – $6,000+ in dividend income!

Not only is this a $1,000 incremental milestone, but it also happened to be our annual dividend income goal for 2019.

Now that we have hit this goal, we are now looking to set our 2020 annual dividend metric. The early indicator has us leaning towards the $9,000 mark. This might be a high mark, but I like those as it gives me something to strive for.

Look for a new MoneyByRamey.com portfolio round-up in the coming weeks as well as a new listing of goals for 2020.

For now, we'll go over some dividend income update December 2019 highlights.
$599.54 – AT&T ($T) annual dividend income. This is my highest income paying stock by annual dividend income. I bought shares of $T at a few different price increments, with the idea that debt would be paid down through massive cash flow and that the Turner acquisition was wise from a content-creation perspective.

$16,682.91 – Procter & Gamble ($PG) total value in the dividend portfolio. This stock has been a monster for MBR, with the stock price increasing nearly double from when we purchased it. While this is not great from a DRIP Investing share accumulation perspective, it is great to see our companies valued by the market as a whole.

7.56% – CenturyLink ($CTL) our highest dividend-yielding stock. We bought into this company when they cut the dividend in half. This represented a great opportunity to invest at a low stock price, with a small initial investment, with a high level of share accumulation. We are practicing our investing risk spectrum strategy.

$279.44 – Apple ($AAPL) is our highest priced dividend-paying stock. I've always wanted to own Apple and bought into their company in 2019. I'm happy to see the services revenue continues upward and will like to see them capitalize on that in the years to come.

$9.48 – Ford ($F) is our lowest priced dividend-paying stock. While we haven't seen much movement in the share price, we are accumulating many more shares of Ford through reinvesting dividends.

40 – Total holdings in the portfolio. I'd like to continue increasing this to help the portfolio become more diversified.

3.38% – Average dividend yield on the total portfolio. We've seen this decline from early 2019, where the yield was near 3.80%. This makes sense as the market as a whole has been trending upward and as it does, the dividend yield should be pushed downward.
---
What dividend stocks are you going to buy in 2020? Do you have any dividend income updates in December 2019 that you'd like to share?
---
Check out the Forward Dividend Calculator
---
Simple Investing Now Available!
Want to learn the dividend investing strategy? Learn the ins and outs of how to invest in dividends to grow your passive income!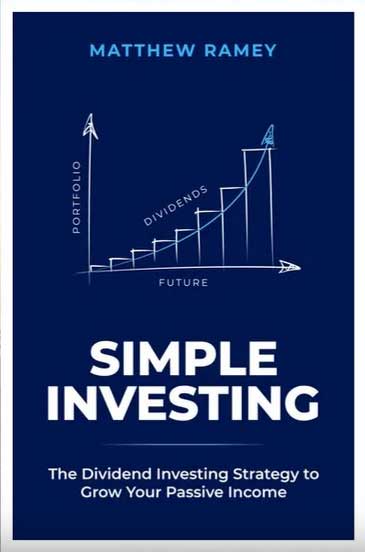 ---
---
Disclosure: I am/we are long $AAPL, $CTL, $F, $PG, $T

Disclaimer:(1) All the information above is not a recommendation for or against any investment vehicle or money management strategy. It should not be construed as advice and each individual that invests needs to take up any decision with the utmost care and diligence. Please seek the advice of a competent business professional before making any financial decision.

(2) This website may contain affiliate links. My goal is to continue to provide you free content and to do so, I may market affiliates from time-to-time. I would appreciate you supporting the sponsors of MoneyByRamey.com as they keep me in business!