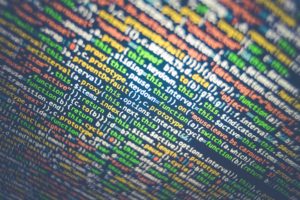 Photo by Markus Spiske on Unsplash
If you are looking to build up your dividend portfolio, look no further than the DRIP Resource Center. Here you will find so many great resources to help you on your path to Financial Freedom. My personal favorite is the US Dividend Champions sheet, amazingly produced by Dave Fish.
Finviz is a great site for stock quotes and information. There is so much good information here that it is hard to imagine going anywhere else once you are deep into your stock analysis. I personally use the free version of Finviz, which is great, but I have heard really good things about the PRO version as well.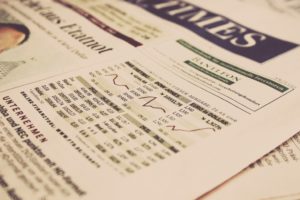 Photo by Markus Spiske on Unsplash
Firstrade has a really nice online platform to buy and sell stock. I have been using Firstrade for over 10 years and have been impressed with how easy it is to navigate their website. Their customer service is top notch as well. Now with $0 trades, an investor cannot go wrong! The site also offers DRIP enrollment at no extra cost to the investor, so this is great especially if you are investing smaller amounts and looking to get started on the road to Financial Freedom through stock purchasing.
CapOne is one of the best banking services out there. I signed up for my account back when it was ING Direct because of the high yielding savings account. Since then, CapOne has made some really nice changes and I like how easy the interface is to work with. This is why I highly recommend their service. If you want to sign up for an account, follow this link! Not only does CapOne offer a money market account that pays top interest rates, but they will also give you interest on balances in your checking account as well. That sounds like a win-win to me!
Where would an investor be without access to a company's financials? Rather than get the fluff through the company's website, I find it best to go direct to the source and get into the nitty-gritty of the actual 10-Qs and 10-Ks. Start with the actual financials (income statement, balance sheet, cash flows) and move on from there.
SeekingAlpha
SeeklingAlpha is my go-to website for great information on any stock. The writers on SA are second to none and I really enjoy brushing up on another's opinion of a stock analysis. Often times I will peruse a few articles on a stock I am considering investing in to see if I can find the contrarian analysis to my own. Not only are the articles worth reading, but the comments is on point too. The readers of SA are highly advanced. Often times I find the most interesting information not from the article but rather from the comment section. One of my guilty pleasures is reading up on Tesla stock – you have the Musk acolytes who think he can do no wrong and then you have the shorts who think Tesla is already in the grave. It's so interesting to see the back and forth.
I am just starting to get into this site and thus far, it has been interesting. Everything you see is posted by users, so you have to take some of the information with a grain of salt; however, it is fun to read up on other's takes of the current state of the market and individual stocks. I use this off and on but for now, it's a nice resource to have in my back pocket.