MoneyByRamey.com 2019 Dividend Payouts: $4,956.19
Hey all! 2019 was a great year for dividend payouts. We love to see our stocks going ex-dividend as that means more money being reinvested via our DRIP strategy.
Here is the graphic for the 2019 Dividend Payouts: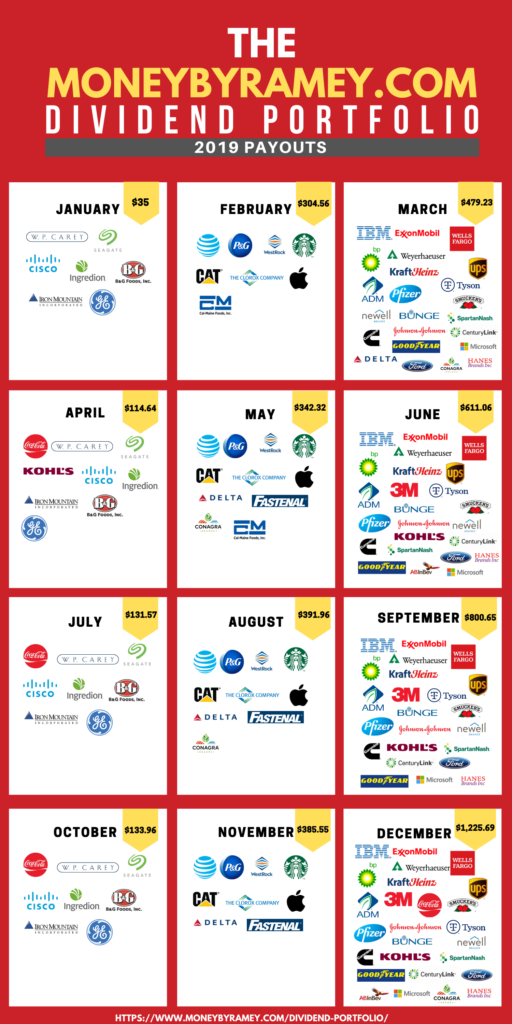 All told, we received $4,956.19 in dividend payments.
Our portfolio is on autopilot and running smoothly. The goal is to keep increasing our ownership position in these awesome companies one dividend payment at a time. Upward and Onwards!
---
Simple Investing Now Available!
Want to learn the dividend investing strategy? Learn the ins and outs of how to invest in dividends to grow your passive income!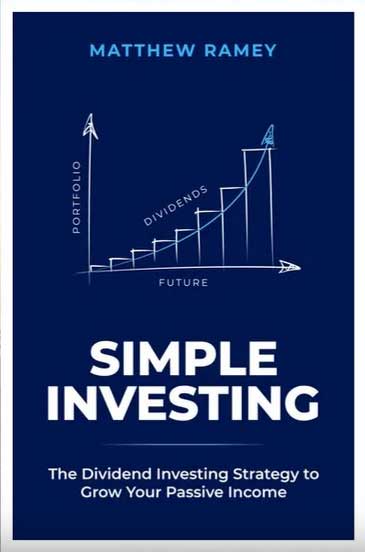 ---
Check out the Forward Dividend Calculator
---
Disclosure: I am/We are long $AAPL $ABT $ADM $ALL $BG $BGS $BP $BUD $CAG $CALM $CAT $CLX $CMI $COF $CPB $CSCO $DAL $DFS $F $FAST $GD $GE $GIS $GT $HBI $IBM $INGR $INTC $IRM $JNJ $JPM $KHC $KMB $KO $KSS $LUMN $MMM $MSFT $NWL $O $PEP $PFE $PG $SBUX $SJM $SPTN $STAG $STX $SYY $T $TSN $UL $UPS $VZ $WBA $WEN $WFC $WMT $WPC $WRK $WY $XOM
Disclaimer: All the information above is not a recommendation for or against any investment vehicle or money management strategy. It should not be construed as advice and each individual that invests needs to take up any decision with the utmost care and diligence. Please seek the advice of a competent business professional before making any financial decision.
(2) This website may contain affiliate links. My goal is to continue to provide you free content and to do so, I may market affiliates from time-to-time. I would appreciate you supporting the sponsors of MoneyByRamey.com as they keep me in business!