Top 93 Dividend Bloggers of 2021
Meet the Dividend Diplomats duo, Lanny & Bert. Find loads of handy and valuable content on their blog about Investing, Side-hustling and Living frugally!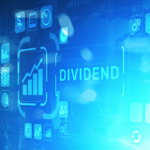 DividendDriven.com is an excellent site that highlights great investing advice.  The site has an excellent blogroll of dividend investors which is a great collection for you to continue improving your dividend acumen.
The Dividend Growth Journey
Dividends Growth Investor